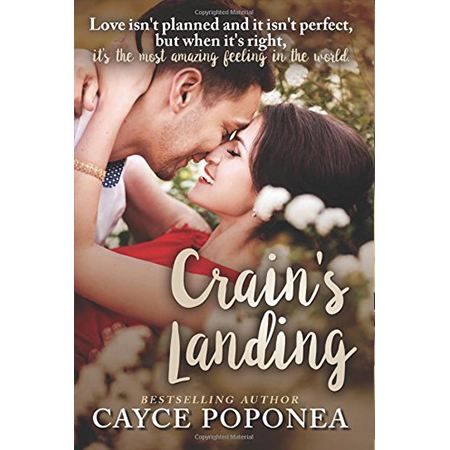 Crain's Landing Autographed Paperback
When life threw her a curveball, Natalie Reid adjusted her stance and hit a home run. With her life packed neatly into the back of her SUV, she bids goodbye to her college life and steers toward adulthood. With the help of her father, she has been given the opportunity of a lifetime. Will she be able to win the hearts of the sleepy southern town. Or will it's hidden secrets be more than what she bargained for? How long will she be able to resist the persistent Grant Crain?
Grant Crain is well acquainted with the joys of living in the south. All his life he's known that when Ms. Connie makes her famous pecan pie, you better hurry and get a slice. That when the fireflies dance in the dusk, it seems to make the heat of the summer day a little more bearable. He had decided long ago this town would always be home to him. He never expected that a tiny, Yankee girl would turn his comfortable and carefree world upside down. Or that a ghost from his past will do more than come back to haunt him.